Peanut Butter & Carob Dog Treat Recipe
This peanut butter and carob dog treat recipe blends delicious, chocolate-y carob powder, creamy peanut butter, sweet mashed banana, and just a taste of pure maple syrup.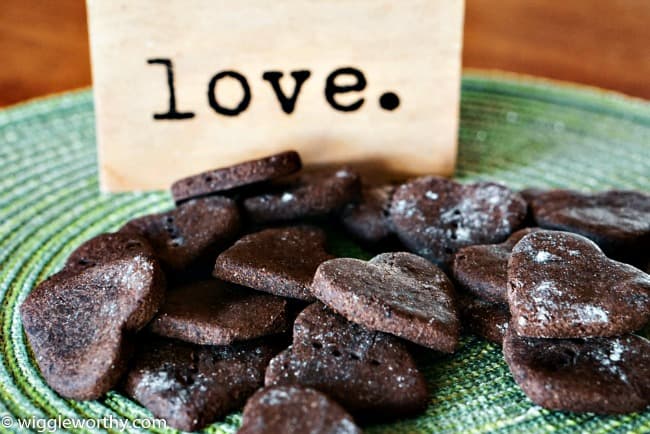 If you want to treat your dog to some sweet goodies, but want them to be nutritious too... then these dog treats are exactly what you've been looking for.
Be warned, when these treats are baking they smell like chocolate muffins. This may cause a chocolate craving!
Chocolate Is Toxic To Dogs. Carob is completely safe.
Chocolate contains a stimulant called theobromine, as well as caffeine. These are both stimulants and can cause a deadly reaction if ingested by your dog. The darker the chocolate the higher the level of theobromine, but any chocolate is dangerous. If your dog ever eats chocolate (any amount, of any kind) get in touch with your veterinarian or call a poison control hotline/center immediately. His life could depend on it.
Carob, on the other hand, is totally safe for dogs and doesn't contain theobromine, caffeine or any of the other dangerous compounds found in chocolate. In fact, carob is nutritious in it's own right and a source of vitamins and minerals that are good for your dog. So, carob is a safe, nutritious and delicious ingredient to add to your homemade dog treat recipes.
Make heart-shaped treats with this yummy recipe and you have the perfect doggie valentine's day goodies!
Ingredients List:
1 1/2 cups oat flour

1/4 cup creamy peanut butter

1/4 cup carob powder

1/2 cup mashed banana

1 tbsp coconut oil (melted)

1 tbsp maple syrup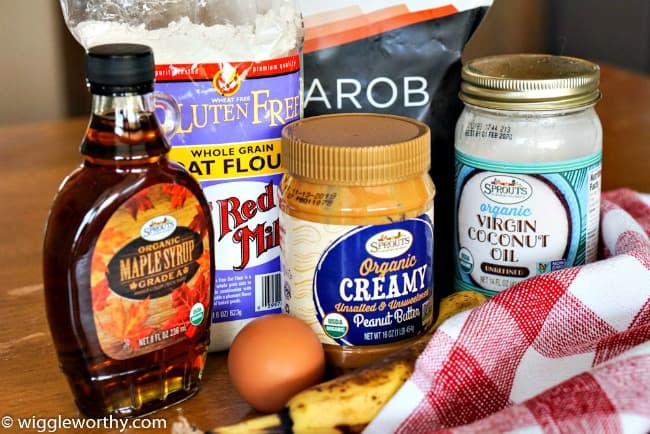 Yield:
This recipe makes approx. thirty six, 2" heart shaped dog treats
Instructions:
Preheat oven to 300F
Line baking tray with parchment or silicone baking mat
Mash banana
Break egg into mid-sized bowl and whisk/beat until frothy
Add peanut butter, mashed banana, melted coconut oil and maple syrup to beaten egg
Mix these ingredients together until blended
Sift oat flour into mixture and stir well
Sift carob powder into mixture, stir until all ingredients are combined
Use your hands to form dough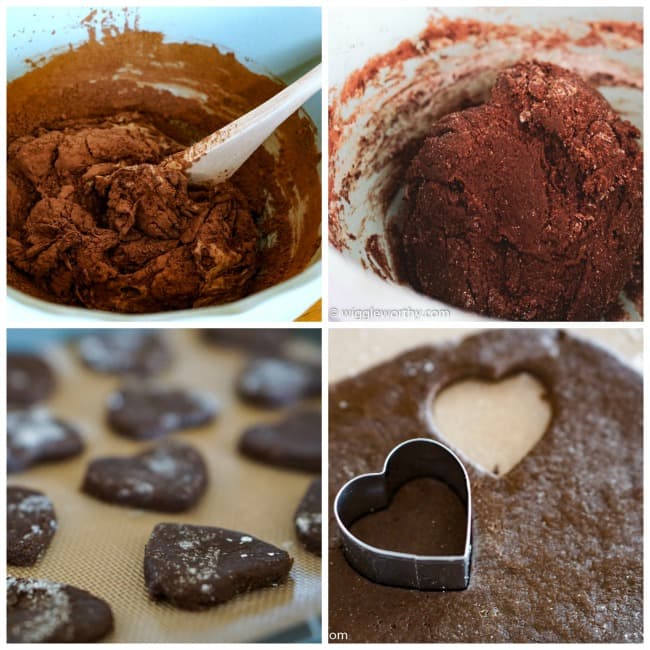 Turn dough out onto floured work surface, or onto wax paper
Use floured rolling pin to roll dough out to 1/4" thickness
Cut dough into desired shapes using cookie cutter
Bake at 300F for 15 minutes
Remove from oven and allow to cool completely
Store in airtight container in the refrigerator for 7 to 10 days


Nutrition Facts Per Treat:
Servings: 36 (one treat per serving)
Serving size: 9g
Calories per serving: 36
Total Fat: 1.12g
    Saturated Fat 0.4g
Total Carbohydrates: 5.5g
    Dietary Fiber 0.7g
    Total Sugars 1.7g
Protein: 0.85 g
Vitamin C: 1mg
Calcium: 6mg
Iron: 2mg
Magnesium: 9mg
Potassium: 49mg
You Might Also Like These Recipes...
Peanut Butter & Carob Dog Treat Recipe
Peanut Butter & Carob Dog Treat Recipe