Dog Treat Recipes Blog
This dog treat recipes blog is an easy way to keep on top of everything that goes on here at Wiggleworthy.com
Simply scroll down to find the most recent recipes/articles and visitor submissions.
Subscribe to my RSS feed to make sure you don't miss a thing.
It's super easy and only takes a minute. Just click on the small organge box in the top right corner of the What's New Block on my homepage.
Oct 31, 2019
Pumpkin CranberryTurkey Dog Treats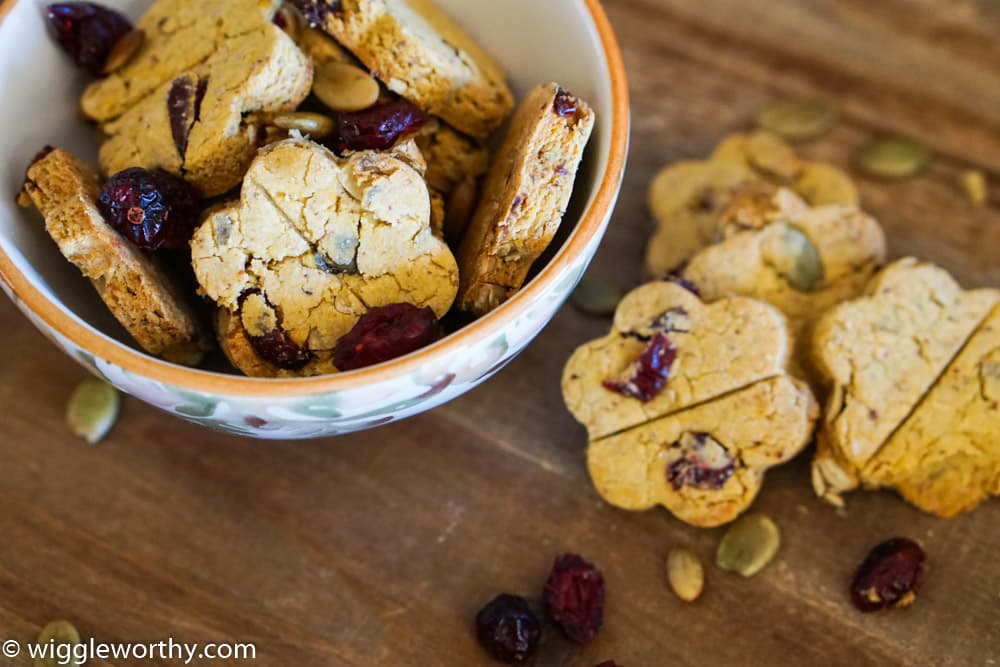 These yummy pumpkin cranberry and turkey dog treats are full of naturally nutritious ingredients. Fall favorites in our house!